TIPS TO DECORATE YOUR HOUSE DURING DIWALI
TIPS TO DECORATE YOUR HOUSE DURING DIWALI
Diwali is the most awaited festival in India. It symbolizes the victory of good over evil and light over darkness. The home truly sparkles too, with living spaces decorated with lights and small oil lamps. Fireworks are also an essential part of the occasion, and again, lights and oil lamps are lit on the streets. Peoples visit their relative's house and share their sweets but this routine may change in this pandemic situation.
Here are some amazing ideas to decorate your house:
Clean up your home:
First thing you need to clean your house. If you've kept a relatively neat and clean home, then all you will need to do is spend a few hours to clean before Diwali. Swipe up the dust and mop the floor. If you have any heavy or large furniture, you will look at under the furniture. There will be plenty of dust. So use any floor cleaner liquid to remove the scratches or you can call at Nimmadhi Cleaning services: 766 700 8999
Decorate your Entrance:
In Indian tradition, main door has a special significance. Same applies to Diwali decorations. Use beautiful mango leaves toranas at main entrance of your house or you can make your own toranas with ribbon, flowers, decorative hangings, etc. Give goddess Lakshmi on entrance, it will create positive vibes. Add water to a copper vessel in such a way that the vessel is half full. Then put some auspicious flowers to it. You can also add yellow flowers, floating diyas and either place it at the corner of your house or on a small stool.
Rangoli: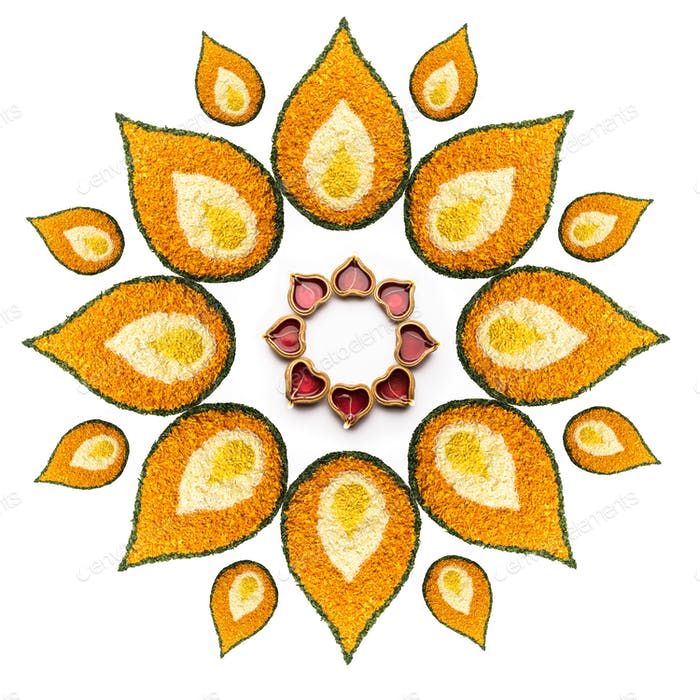 Drawing rangoli at the threshold of footstep. You can draw rangoli by using any colour powder, cereals. Some peoples going to market and buy rangoli stickers and paste it on the floor. Finaly light up the oil lamps on rangoli.
Pooja Room:
Pooja should be decorated and light up. Use flowers, oil lamps, bright lighting to illuminate the pooja room. Draw traditional rangoli designs. To add fragrance to your home, you can have scented candles and cover them with glasses of unique shape. This recreates the festive zeal to a great extent.
Decorative lamps:
For the outside of your home, you can use diyas on the wall, at the windows and doors and also on the terrace/roof if you have easy access to it. Buy deepam holder in markets. Its available in different pattern and designs. Buy paper latherns or decorative wall hangings with auspicious words to add special festival charm to your house.
These are few simple tips for Diwali décor. If you looking for house renovation services, please call at +91 766 700 8999 get more discounts. Visit www.nimmadhi.com